"Through my eyes,
I sense I am recording
a history of Peace on Earth,
a history of the Earth
and its human flowering.
Our renewed earth
is the Enchanted Garden,
and you and I its gardeners."

--Your Enchanted Gardener
Leslie Goldman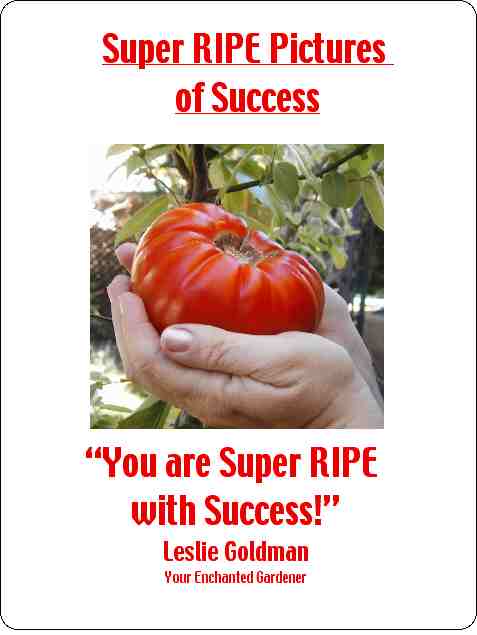 PHOTO FEE MENU:

Your Payment of $20.00
entitles you to MEMBERSHIP
in this ONLINE PHOTO
RESOURCE IMAGE LIBRARY.
Your Membership entitles you
to one digital image of you
that may be used on your website
or for other promotional purposes
or 4 photos for personal use
@ $5.00 each.
Please go to the link below
to pay. Additional photos
for commercial uses are $20.00 each
and personal use $5.00 each.
Those who wish to purchase
one or more images
without joining this Library
may also do so.
All Digital Images are Copyright.
You are given license to use your photos
with unlimited use
once payment is made.
You will also find out more about
my SUPER RIPE PICKS,
and Images Recording
the History of Peace on Earth
at this web site link:

http://lesliegoldman.com/images/index.htm



For more about the Enchanted Garden:
http://lesliegoldman.com/

You may retrieve your photos through
searching the files in the left column below.